Research and Development Team
Dr. Penny Corkum, Ph. D. (Registered Psychologist)
Principal Investigator
Dr. Corkum is a full professor in the Department of Psychology & Neuroscience at Dalhousie University where she is also cross appointed in Psychiatry and Pediatrics. Her clinical practice, research, and teaching are in the areas of child mental health and sleep. Dr. Corkum has a particular interest in neurodevelopment disorders in children with a focus on ADHD, LD, and ASD, and she has an extensive background in and passion for school psychology. Dr. Corkum is the Director of the Colchester East Hants ADHD Clinic (CEHHA), and Scientific Staff at the IWK Health Centre.
Dr. Nezihe (Nez) Elik, Ph. D. (Registered Psychologist)
Co-Investigator
Dr. Elik is a registered school and clinical psychologist, with a dual-appointment as an assistant professor at the Department of Psychiatry and Behavioural Neuroscience (part-time) and a staff psychologist at McMaster Children's Hospital. She is a member of the accredited Psychology Residency faculty at Hamilton Health Sciences, and an external supervisor of independent studies and Honours theses of undergraduate students at the Department of Psychology, Neuroscience, and Behaviour. She specializes in the assessment and treatment of children and adolescents with developmental, learning, and social-emotional difficulties and chronic health conditions. She is also focused on improving inter-professional collaboration in the hospital setting and between home, school, and hospital in order to maximize the use of resources and obtain the best outcomes for children and adolescents.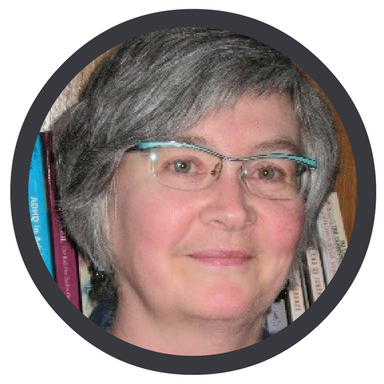 Dr. Melissa McGonnell, Ph. D. (Registered Psychologist)
Co-Investigator
Dr. McGonnell is the co-coordinator of the School Psychology Program at Mount Saint Vincent University, and specializes in psychoeducational assessment and consultation with children, teens, and adults. Prior to completing a PhD in Clinical Psychology at Dalhousie University, Dr. McGonnell worked as a teacher for 17 years, primarily with children and adolescents with learning disabilities. She has a particular interest in the assessment of learning disabilities and ADHD. Dr. McGonnell is committed to ensuring that assessment findings are clearly communicated and that appropriate and helpful recommendations are developed in consultation with individuals, families, and other professionals working with them.
Dr. Isabel Smith, Ph. D. (Registered Psychologist)
Co-Investigator
Dr. Smith is a Professor and the Joan and Jack Craig Chair in Autism Research in the Department of Pediatrics at Dalhousie University. As a clinical-developmental psychologist, she relishes the opportunity to supervise many undergraduate and graduate trainees through her cross-appointment in the Department of Psychology and Neuroscience. Dr. Smith consults widely in regard to her clinical expertise in the diagnosis of ASD. She directs the IWK Autism Research Centre, based at the IWK Health Centre, which focuses on studies of early identification and intervention for children with autism spectrum disorder (ASD), the developmental trajectories of individuals with ASD, and development and evaluation of interventions designed to improve the capacities of parents, healthcare providers and educators to meet the needs of children and youth with ASD.
Dr. Teresa (Terry) Bennett, M. D., FRCPC, Ph. D. (Pediatric Psychiatrist)
Co-Investigator
Dr. Bennett is the Co-Director (clinical lead) of McMaster Autism Research Team (MacART), a child psychiatrist at McMaster Children's Hospital, and a core member of the Offord Centre for Child Studies. She is the McMaster lead investigator for the RILISE and TIDE multi-site randomized controlled trials of novel ASD medications. Dr. Bennett recently received funding to implement the Family Check up, a targeted prevention and intervention program addressing childhood emotional and behavior problems
Sarah Brine BA.H. Psych, MASP
Project Manager
Sarah is a recent graduate from the School Psychology Program at Mount Saint Vincent University, where she completed her Master's Thesis under the supervision of Dr. Penny Corkum, Fiona Davidson, and Dr. Melissa McGonnell. She is on the Board of Directors for the MacPhee Centre for Creative Learning (MCCL), a non-profit training centre focused on empowering youth between the ages of 12 – 19 by connecting passion and purpose through the arts. Over the past 2 years Sarah has been involved with research in Corkum LABS, and has recently taken on the role of Project Manager for the Teacher Help program and research study.