Partners and Stakeholders
Jim Fitt, CEO of Velsoft® Training Materials
Industry Partner
In 1988 Jim Fitt founded Velsoft, and e-learning company devoted to creating and delivering effective and engaging training materials for trainers and instructors. A private company headquartered in New Glasgow, Nova Scotia, Velsoft has powered more than 9000 clients in over 90 countries. Velsoft currently has 350 courses and over 1.3 million online courses assigned to learners, making Velsoft among the world's most trusted brands in the development and delivery of training content. Velsoft has won numerous accolades and awards, the most recent being Exporter of the Year (2013), awarded by the province of Nova Scotia.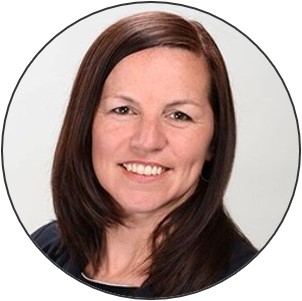 Annette Rushton
Manager (Health & Life Sciences), Office of Commercialization and Industry Engagement (OCIE)
Dalhousie's Office of Commercialization & Industry Engagement (OCIE) manages and promotes collaboration between companies and university researchers and is responsible for the commercialization of research at Dalhousie University.